World Veggie Day – 1. Oktober 2022
Wir machen mit beim Swisstainable Veggie Day. Am 1. Oktober gibt es tagsüber vegetarische Tagesangebote und am Abend ein vegetarisches Menü für alle.
Nachhaltigkeit sollte uns allen am Herzen liegen 😉
Hier mehr zu dem Anlass: Swisstainable Veggie Day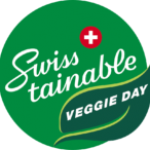 Silvester 2022
Die Mindestaufenthaltsdauer über Silvester sind 2 Tage. So haben alle mehr Zeit zur Entspannung und es gibt genügend Touren um einen Tag länger bei uns zu bleiben. Ihr könnt wählen ob ihr vom 30. Dezember bis zum 1. Januar oder vom 31. Dezember bis zum 2. Januar bleiben wollt. Natürlich sind auch 3 Tage möglich 😉
Wir belegen die Hütte dafür nicht ganz, so dass es nicht zuuu voll und richtig gemütlich wird.
Wir freuen uns mit Euch ins neue Jahr zu starten!
29th of February 2020 – Protect Our Winters
Climate change is more current than ever and everyone can contribute to climate protection! This one action will not save our climate, but it is a first step and may encourage some of you to act more consciously and make an important difference. You can find more about POW here www.protectourwinters.ch
The idea:
- Use public transport whenever possible
- Use regional products
- Favor vegetarian food and biological products
- Food transport to the hut by the guests
Implementation:
POW will buy the groceries and distribute them on the Julier Pass. Everyone can carry as much to the hut as he or she wants and has space left in the backpack. Nobody is forced! The distribution of the food will take place on (Thursday) Friday and Saturday, depending on the days when most guests climb up to us.
Reservation:
You can do your reservation via the online reservation tool. Please indicate under comments from where you climb up to us.
Keine Angst, es wird niemand verhungern an dem Abend! Es gibt wie immer Suppe, ein regionales (diesmal) vegetarisches Gericht und Dessert 😉
New Year's Eve 2019
Damit wir ein gemütliches Hüttensilvester feiern können, beschränken wir die Anzahl Gäste über Silvester auf ca. 60 Personen. Die Mindestaufenthaltsdauer über Silvester sind 2 Tage. So haben alle mehr Zeit zur Entspannung und es gibt genügend Touren um einen Tag länger bei uns zu bleiben. Ihr könnt wählen ob ihr vom 30. Dezember bis zum 1. Januar oder vom 31. Dezember bis zum 2. Januar bleiben wollt. Natürlich sind auch 3 Tage möglich 😉
We look forward to welcome the New Year together!