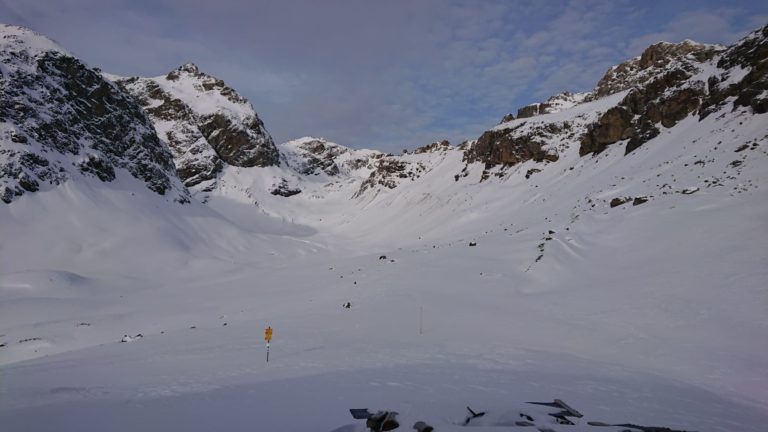 Due to the situation with covid19 winter room is closed as well! There is no possibility for sleeping, cooking or heating. A shelter is open for emergencies.
We are open again from 13th of february on. Please use the online tool for reservations.
We are looking forward to your visit
Jill, Dani & Team
Winter 2020/21 –
Limitations due to corona crisis
Dear guests
Wir bitten Euch folgendes zu beachten und die Massnahmen auch einzuhalten! Nur unter diesen Auflagen dürfen wir Euch bei uns empfangen!
Please respect the instructions of the team at the hut.

- Only visit our huts in a healthy condition!
– Book your sleeping place – without reservation no sleeping place!!
– Bringe selber mit: obligatorisch: Schutzmasken, Hüttenschlafsack und Kissenbezug (40 x 60), Handtuch bei Bedarf! We provide soap and disinfectant. Inliner and pillow case can also be rentet at the hut for 7.- CHF resp. 3.- CHF.
– Nimm deinen Abfall (insbesondere gebrauchte Masken) wieder mit ins Tal!
– Auch bei uns gilt: Maskenpflicht, Abstand halten – gründlich Hände waschen – Händeschütteln vermeiden – in Taschentuch oder Armbeuge husten und niesen.
– Trotz Schutzkonzept: Bitte seid Euch bewusst, dass die Platzverhältnisse in einer Berghütte eher eng sind. Wir zählen daher auf die Eigenverantwortung unserer Gäste.

No more places in the online reservation? Please call us, depending on group combinations, we may have a spot for you ;-)

Als höchstgelegene SAC Hütte in Graubünden, ist die Jenatschhütte in die Zeitung gekommen 🙂
Article in German (4th Sept. 2019) Vier SAC-Hütten