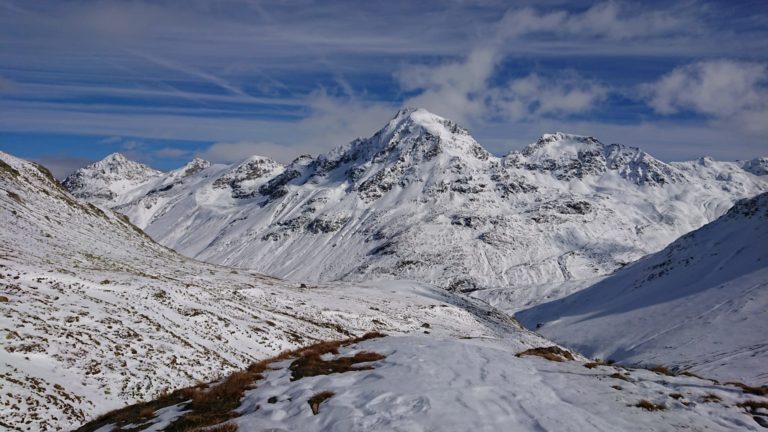 Der Winterraum ist ebenfalls geschlossen (Entscheid Sektion Bernina)! Es gibt keine Heiz-/Koch-/Schlafmöglichkeiten, ein Schutzraum ist offen.
Die Hütte ist über die Festtage vom 26. Dezember bis 2. Januar bewartet.
Reservationen für die Skitourensaison bitte Online machen!
Vielen lieben Dank an alle Besucher im Sommer 2020 🙂
Jill, Dani & Team
Summer 2020 -
Limitations due to corona crisis
Dear guests
Please note the following measures. We can only receive you in summer under these conditions!
Please respect the instructions of the team at the hut.

- Only visit our huts in a healthy condition!
– Book your sleeping place – without reservation no sleeping place!!
– Bring your own inliner and pillow case (40 x 60), if needed: towel and maskz We provide soap and disinfectant. Inliner and pillow case can also be rentet at the hut for 7.- CHF resp. 3.- CHF.
– Take your trash back down to the valley!
– Keep your distance - wash your hands thoroughly - avoid shaking hands - cough and sneeze in a handkerchief or crook of your arm.
– Trotz Schutzkonzept: Bitte seid Euch bewusst, dass die Platzverhältnisse in einer Berghütte eher eng sind. Wir zählen daher auf die Eigenverantwortung unserer Gäste.

No more places in the online reservation? Please call us, depending on group combinations, we may have a spot for you ;-)

Als höchstgelegene SAC Hütte in Graubünden, ist die Jenatschhütte in die Zeitung gekommen 🙂
Article in German (4th Sept. 2019) Vier SAC-Hütten